Articles
Giving back, twice over or more
Giving back, twice over or more
Mr. Tremblay's son, Keven, was diagnosed with lymph node cancer when he was 11 years old. Thankfully, the family was able to rely on a lot of help to get through this ordeal. "We had the support of many organizations such as Leucan, which supports not only the child, but the whole family," says Pierre Tremblay. "The external support that you have gives you the additional boost to carry on." Mr. Tremblay notably mentions the initiative of Ronald Thibault and Leucan to fill an arena during one of his son's games. "Keven didn't know about it beforehand," he says. "People came into the arena between the second and third periods and it was full. Everyone had red Leucan bracelets. Even the St. Francois players at the time came." Keven also had the opportunity to be a flag bearer at the Bell Centre before a Montreal Canadiens game. Today, at 26 years old, Keven is in great shape. After surmounting that challenge, Pierre Tremblay decided to give back what he had received as help during his son's treatment. He became involved on the provincial board of directors of Leucan. "It's important to give back, twice or three times times over if necessary," he says. "I was vice-president for two years. It allowed me to see how the organization helps families, but also helps research. I consider myself a privileged person."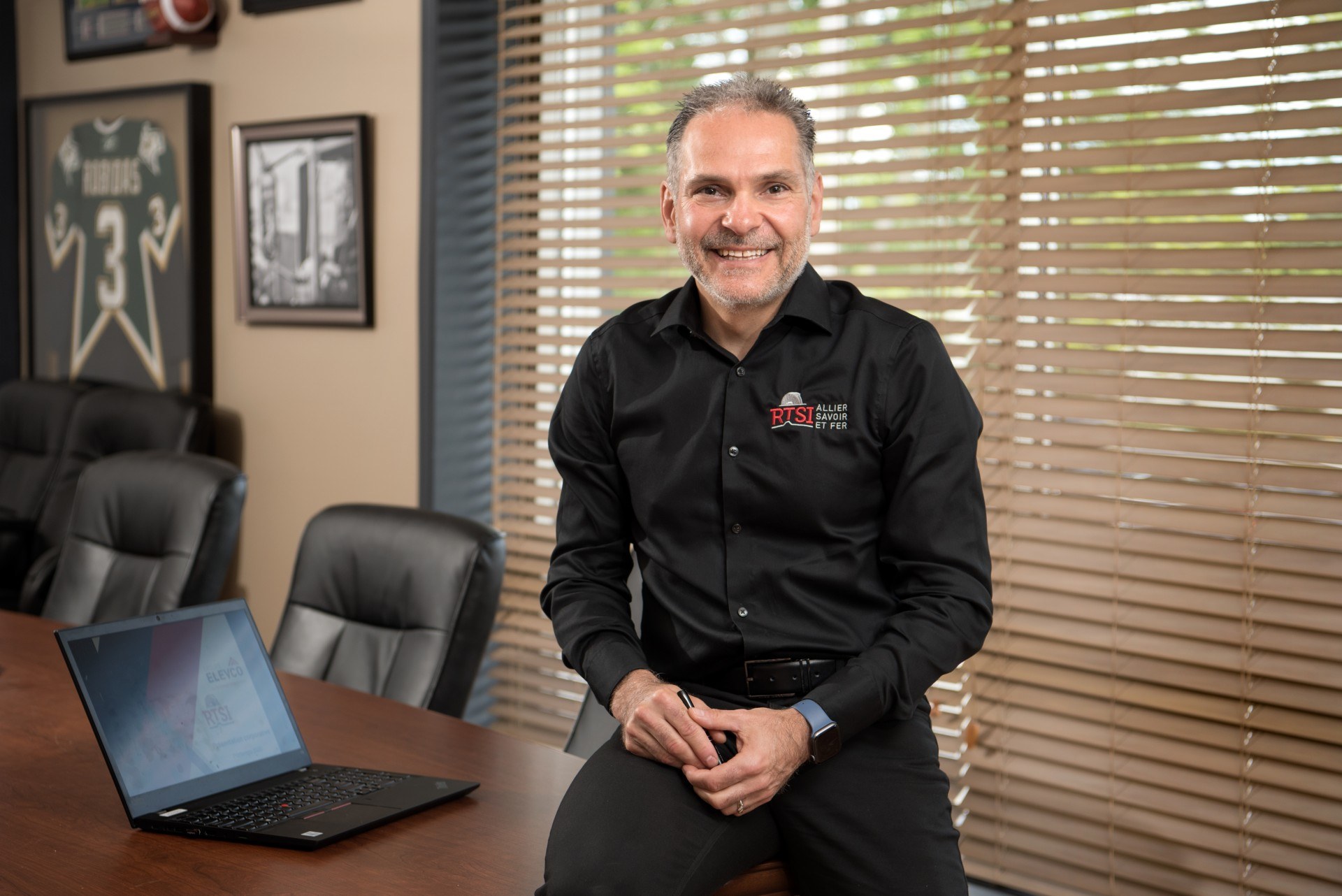 Here in the Eastern Townships, Pierre Tremblay is involved in the organization of the Advocates' evening. He will be the honorary president of the next edition which will take place on February 8. His son will be the spokesperson. On top of his role as vice president of administration and business development at RTSI, Pierre Tremblay was also chairman of the board of Sherbrooke Innopole from 2015 to 2018. "I'm not a native Sherbrooker so it also introduced me to a lot of business people in the region. I made some good friends and contacts."

Fulfilling a dream
Pierre Tremblay worked for 19 years at BRP where he held the position of Vice President of Finance. He left the Valcourt-based company in 2015 in pursuit of a dream. "I loved my time at BRP. You have the chance to learn a lot because you have colleagues from all over the world," he explains. We work with Germans, Finns, etc. It's interesting to see how they work. It's interesting to see how they manage things. But my childhood dream was to have my own business. It was to see if I was able to reproduce what I learned during these 19 years in my own business and make it grow. It was a test if you will." Mr. Tremblay joined forces with Stéphane Tremblay, who was his neighbour across the street when he moved to the Eastern Townships. The latter is the son of the founder of RTSI, which specializes in the sale and installation of metal cladding and roofing. In six years, Pierre Tremblay has led the company's expansion to Montreal. Since his arrival, sales have tripled. At 53 years old, Pierre Tremblay is already looking forward to retirement and the search for a certain balance in his life. "We introduced four new shareholders who will be ready to take over in a few years," he says. When I leave here, it will be to retire.

Milestones
He trained as a chartered accountant.

He has been a grandfather for a year and a half.

He ran the last Magog marathon